About
Thank you for visiting my profile. Let me introduce myself to you in a few words. This profile contains public information about me, my experiences and my jobs. Based on the above information, you can contact me if you are interested in learning more about me or introducing your job offer.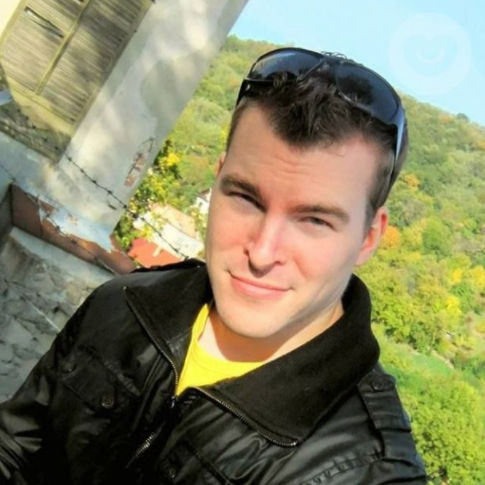 UI/UX Designer & Web Developer
Communication language
Slovak

(C2)

English

(B1)

Polish

(A1)
My mother language is Slovak, but I also speak Czech and English.
I was born in Slovakia, I live in Bratislava and currently I work here. If you are interested in contacting me, please contact me using the contact form at the bottom of the website.
Skills
Skills and knowledge I have and their levels.
SQL (MySQL and MariaDB) 90 %
Windows Server Admin 60 %
Resume
Sumary
Bc. Peter Horváth
Birth year: 1987
Male
Residence in Bratislava, Slovakia
Education
Python - Object Oriented Programming
2019
Certificate
Python - Introduction and basics
2019
Certificate
Driving License
2013
License type: B
Applied Informatics
2009 - 2013
Faculty of Natural Sciences (University of Matej Bel)
University
Trade operation - Internal trade
2004 - 2009
Secondary Vocational School of Trade and Services
Secondary school
Programming websites
2009
Certificate
PHP Object-oriented programming
2007
Certificate
PHP Introduction to Programming
2007
Certificate
Professional Experience
IT Solution Engineer
01.11.2017 - until present
Orange Slovakia
UI/UX Designer & Web Developer
01.03.2015 - 30.09.2017
Unicorn Systems
Web Developer
2014 - 02.2015
ActivIT
Web Developer
2012 - until present
Mastery
Freelancer
First Data
Unicorn Systems
Sophidea Racing Team
Slovak Sun Power
OpenSencillo
Happy Company
and others ...
Contact
Please feel free to contact me
Location:
Bratislava, Slovakia